ALEX VEKA LONDON | EUROPEAN WINDOWS, DOORS & GLASS FACADES


EXCLUSIVE SHOWROOM IN LONDON 🇨🇦
ALEX VEKA REGIONAL REPRESENTATION OFFICE IN THE CITY OF LONDON | ONTARIO
ABOUT US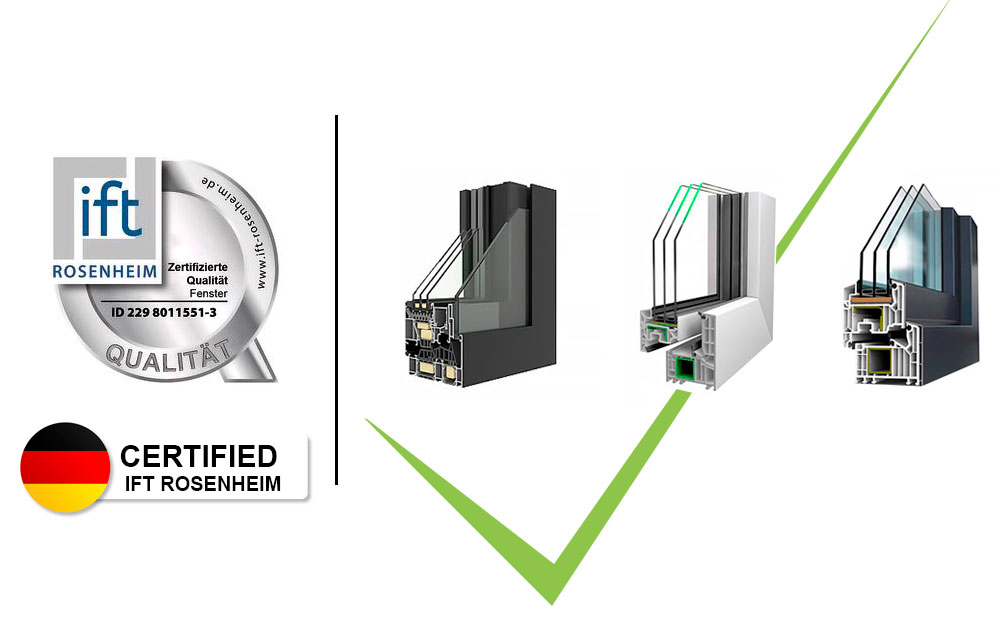 2-3 MONTHS
TOTAL MANUFACTURING, SHIPPING, DELIVERY & INSTALLATION TIME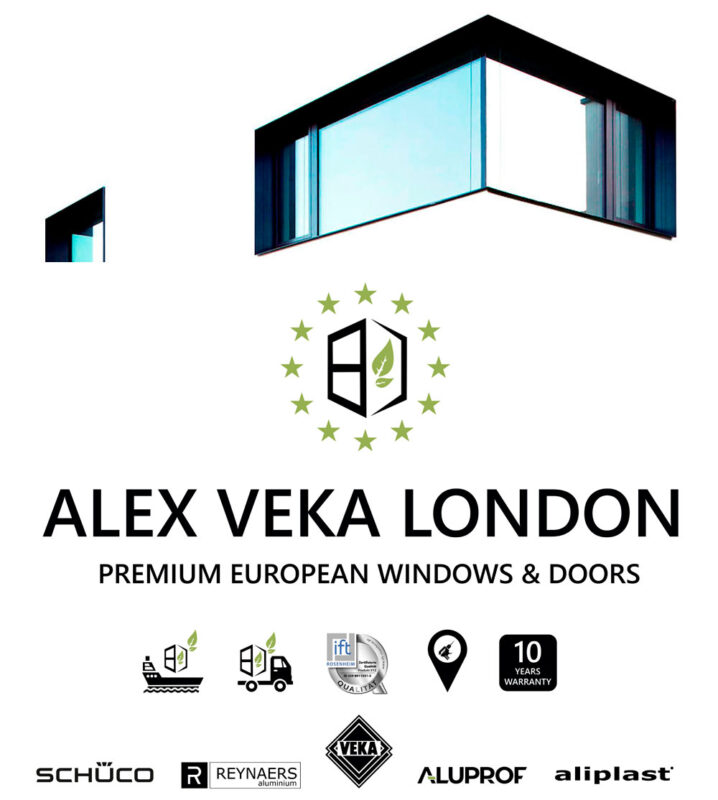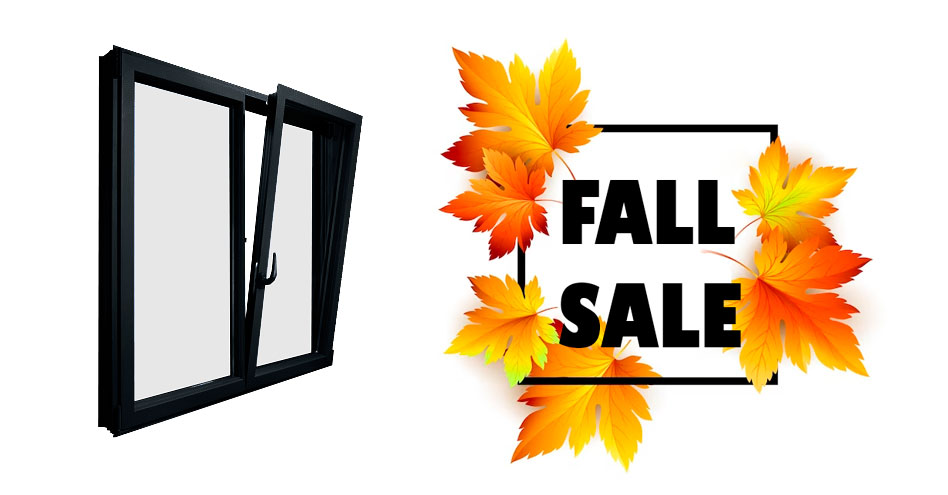 ?
DID YOU KNOW,
THAT EUROPEAN WINDOW SYSTEMS PROVIDE WORLD'S LEADING PARAMETERS
OF ENERGY EFFICIENCY, MAXIMUM DIMENSIONS, PANORAMIC VIEW, BURGLARY PROTECTION, WIND/WATER/SOUND INSULATION, AND SMART HOUSE INTEGRATION?
ALEX VEKA | FACTORY VIDEO
Are you considering about windows replacement in LONDON | HAMILTON | WINDSOR AREAS?
PREMIUM European windows are among the best QUALITY windows available in LONDON AREA | ONTARIO
If you're searching for a triple-pane windows replacement in London and looking for premium options, you have to explore European windows. We offer high-insulated windows with superior quality, craftsmanship, and performance that can greatly enhance your home's comfort, security, and energy efficiency. With European windows, you can enjoy unparalleled benefits and exclusive premium comfort that make them a worthy investment to increase the price of your property.
CALL US NOW
INSTAGRAM
COLLABORATION WITH CONTRACTORS, ARCHITECTS, AND CONSTRUCTION COMPANIES:


ALEX VEKA LONDON office serves customers individually and locally in all cities/towns of the area between Windsor and Hamilton cities
WHOLESALE PRIVATE CUSTOMERS SERVICE:
⚬ HAMILTON AREA: ☉ HAMILTON ☉ KITCHENER ☉ CAMBRIDGE ☉ WATERLOO ☉ BRANTFORD ☉ STRATFORD ☉ SIMCOE ☉ WATERFORD ☉ WOODSTOCK ☉ CALEDONIA & others
⚬ LONDON AREA:

☉ LONDON ☉ ST THOMAS ☉ GRAND BEND ☉ STRATHROY ☉ AYLMER ☉ SARNIA ☉ WINDSOR ☉ CHATHAM ☉ CLINTON ☉ GODERICH ☉ INGERSOLL ☉ NEW HAMBURG & others
CALCULATE THE PRICE
MAP
EUROPEAN WINDOWS LONDON
EXCLUSIVE & PREMIUM , HIGH ENERGY-EFFICIENT EUROPEAN WINDOWS & DOORS
ALEX VEKA ✔️ LONDON | PREMIUM EUROPEAN WINDOWS
PREMIUM QUALITY OF HIGH THERMAL INSULATED WINDOWS & DOORS | ift Rosenheim, PIV CERT. (Germany)
PRODUCT ASSORTMENT FOR LONDON AREA:
Certified passive energy-insulated European aluminum windows Schuco, Reynaers, Ponzio, Aliplast, and Aluprof, with warm thermal bridge inside. Premium, vertically assembled triple-pane glazing with Argon gas and Swiss spacer bars.
High energy-efficient European vinyl-metal windows VEKA, Rehau, Salamander, Kommerling, and Schuco. European professional tilt-and-turn, sliding, and turn inward opening windows, equipped with TM WinkHaus fittings | Germany.
FOR COMMERCIAL
519 756 5679
Luxury high energy-efficient aluminum panel front doors with smart access features and LED lighting. Aluminum doors are the best option for the house entrance, as they can be equipped with triple-pane glazing or warm panel, covered by glass, wood, metals, marble, natural stone, and other exclusive materials.
ALEX VEKA factory offers a gorgeous frameless glazing of patios. The assortment of our products includes interior, shower, and office partitions made of frameless tempered and laminated glass. Also, we offer the manufacturing and installation of glass doors, railings, barriers, glass roofs, and other glass systems.

ALEX VEKA FACTORY DON'T USE ANY COMPONENTS MADE OF RUSSIA, BELARUS, AND IRAN ORIGIN! We express solidarity with our Ukrainian colleagues, their families and the entire Ukrainian people!
WHERE TO BUY EUROPEAN WINDOWS & DOORS IN LONDON AREA, ONTARIO?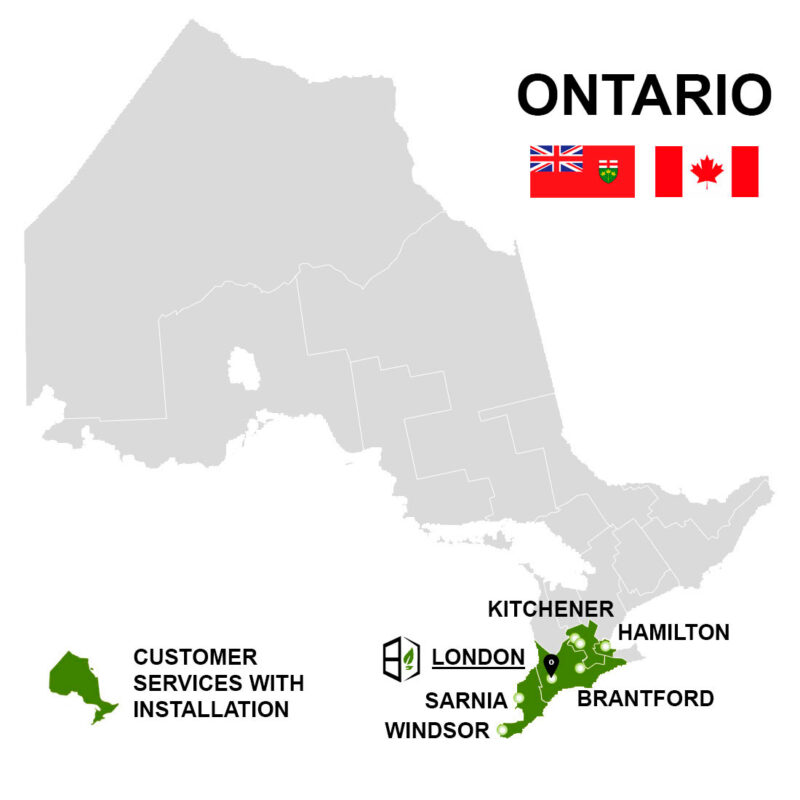 SERVICE AREAS
MEASUREMENT
WE ARE A PROFESSIONAL GLAZING COMPANY
ALEX VEKA LONDON | EUROPEAN WINDOWS COMPANY PROVIDES PROFESSIONAL CLIENTS AND INSTALLATION SERVICES IN HAMILTON, LONDON, SARNIA, WINDSOR, KITCHENER, CAMBRIDGE, WATERLOO CITIES AND SURROUNDING areas
We are proud to offer outstanding European glazing services in London | Hamilton Areas. Our managers will help you to understand the advantages of European high-performance windows and doors, which are essential for modern Canadian homes. Our skilled technical engineers and installers will share their practical and theoretical experience of working with European windows and doors, which are built to last and provide you with many years of reliable service.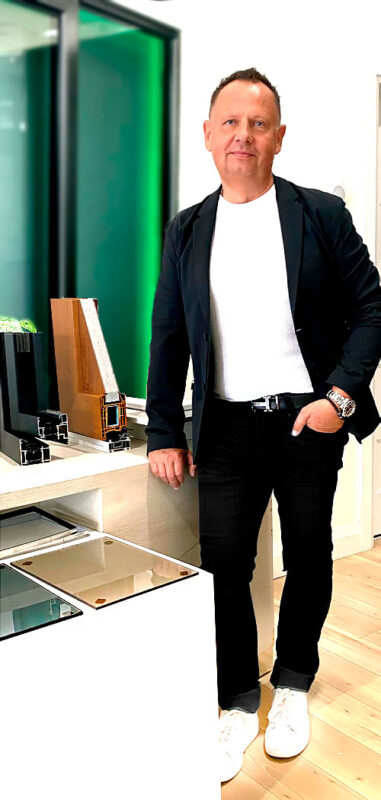 VITALI RUTKEVICH | ALEX VEKA LONDON | REGIONAL OFFICE EXECUTIVE
While the National Building Code of Canada requires a minimum energy efficiency of windows, European construction standards are the most severe in the world. That made European windows and doors the world's leading premium quality product
My journey in the window industry began in 1995 when I got involved with the manufacturing of German vinyl windows in Toronto. We were lightning years ahead of the North American windows market, making us pioneers in that industry segment. 
I have extensive knowledge of the window and door market in Canada. That is why partnering with ALEX VEKA PREMIUM company was a natural and seamless decision as demand for high-quality European vinyl and aluminum windows is at an all-time high.
I'm excited to offer high-quality ALEX VEKA products and exceptional installation service in the area from Windsor up to Hamilton cities.
E-maIL
Whatsapp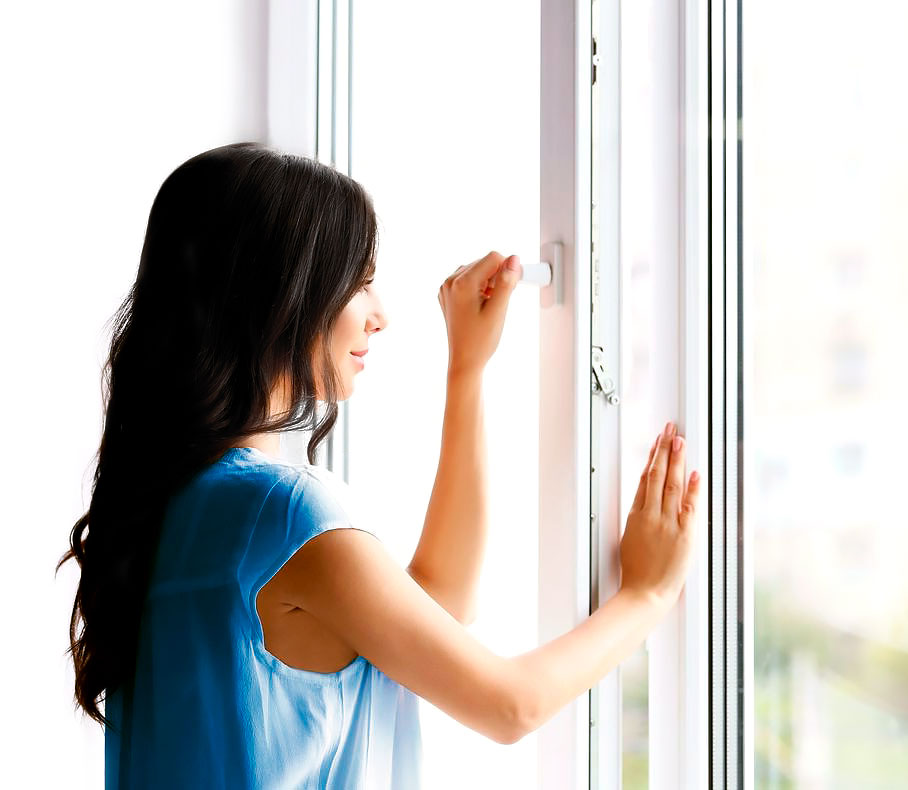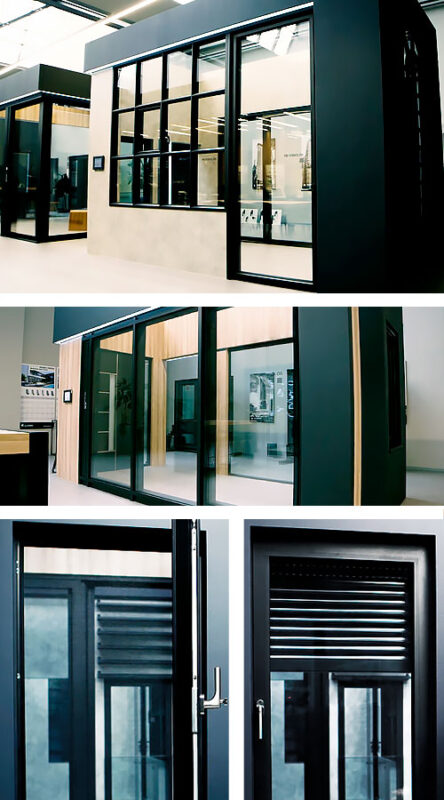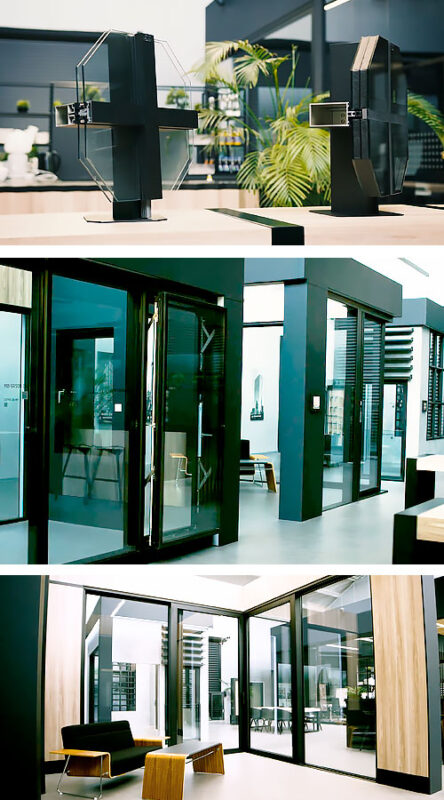 WHAT WINDOWS ARE THE BEST FOR A MODERN HOUSE?
EUROPEAN WINDOWS AND DOORS, MADE OF THE WORLD'S LEADING SYSTEMS: SCHUCO, REYNAERS, and ALUPROF, PROVIDE THE HIGHEST PARAMETERS IN ENERGY EFFICIENCY, BURGLARY RESISTANCE, SOUND/WATER/WIND INSULATION, AND COMFORT
Many Canadians residing in London, Kitchener, Windsor, Hamilton, and other Ontario cities, may assume that purchasing European aluminum windows is out of reach due to their premium pricing. However, this may not be the case, as these windows offer many saving benefits. While some people may not understand how aluminum material can prevent the transmission of cold, European aluminum windows are designed with a thermal bridge inside to provide excellent insulation and energy efficiency.
Some window companies, producing classic-style Canadian windows, created the marketing false message, that triple-pane glazing alone can make any window energy-efficient, even using old-style vinyl or fibreglass frames. That is completely incorrect.
European aluminum windows acquired worldwide recognition as premium energy-insulated glass systems, because of the unique combination of aluminum strength and thermal bridge flexibility, assembled in one sophisticated frame/casement system. This technology makes the frames and casements stable and insulated, irrespective of the weather conditions. Strong, insulated, and durable aluminum frames equipped with 44-60 mm triple-pane glazing, provide high-performance, energy-efficient, and soundproof options for your windows.
MORE INFO
OUR PROJECTS
WE WILL BREAK ALL YOUR STEREOTYPES & FEARS CONCERNING WINDOWS AND DOORS!
The incomparable dominance of modern European aluminum windows, doors and glass walls is caused by the world's highest construction standards and requirements in the European Union countries. European construction certification is 15-20 years more advanced in parameters of house energy efficiency, sound/water/wind insulation, and burglary resistance compared to the North American building codes. 
That's why European windows and doors were professionally tested and designed over decades, to follow the most strict requirements. Just inserting triple-pane glazing into the frame is not enough to make the window or door stable and energy-effective. The material of the frame, casement, and mullions has to be stable and reinforced enough to prevent the system's deformation during temperature changes during the summer and winter seasons. 
MORE INFO
OUR PROJECTS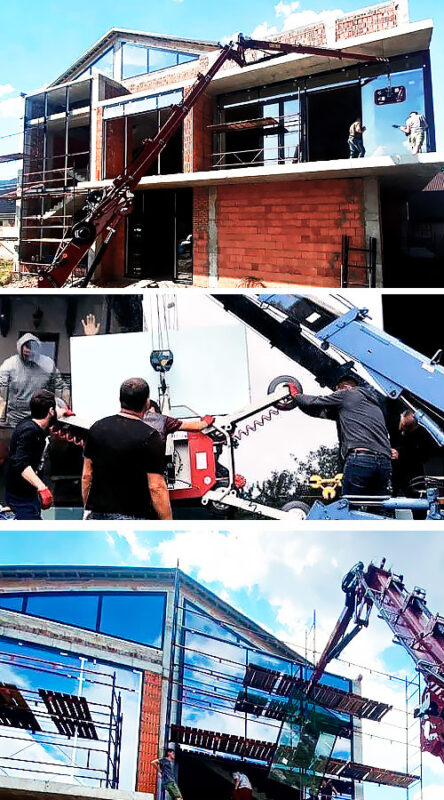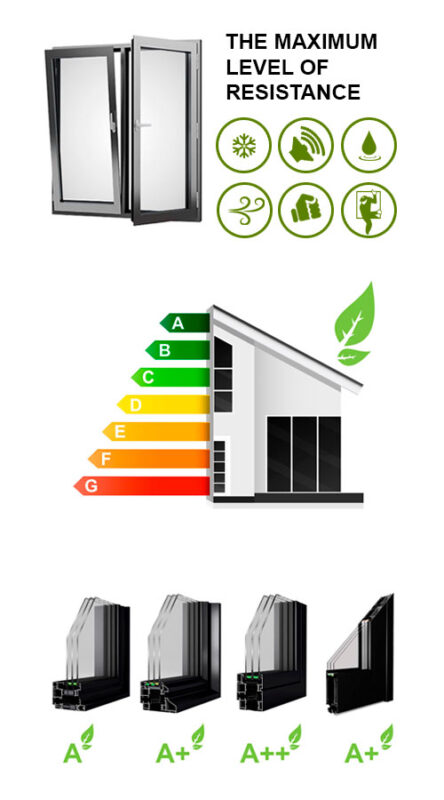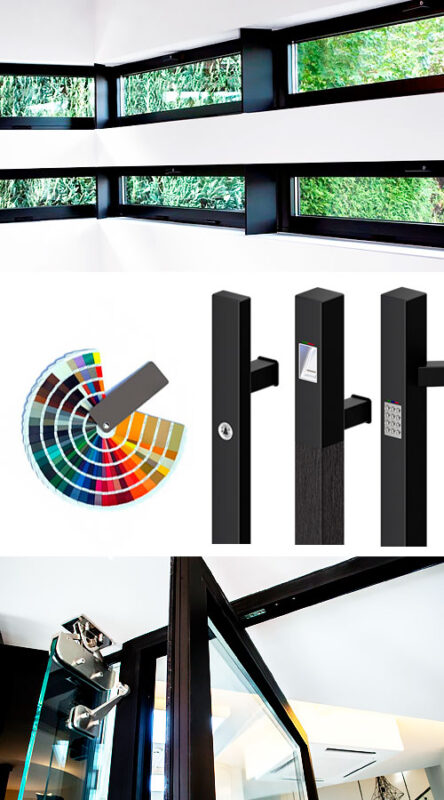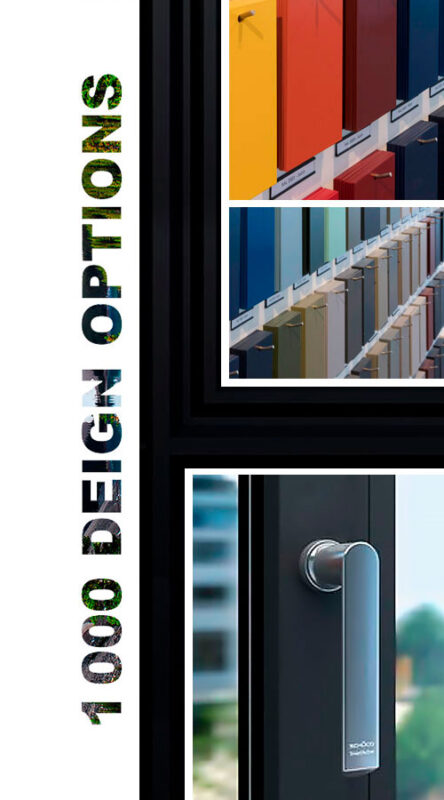 HIGH QUALITY, ENERGY-EFFICIENT ALUMINIUM WINDOWS LONDON | ALUPROF, SCHUCO & REYNAERS
Aluminum windows of the highest quality are often defined by the smallest details. As a direct European factory office in London | Hamilton | Kitchener | Windsor areas, we design, produce, deliver, and install premium European aluminum windows following the highest European standards during every step of the process, ensuring attention to detail and professional results.
We believe that every customer deserves the highest quality windows for their house at the best price possible. By buying windows from a European factory directly, you will always be sure that your house is well-protected and insulated. Our aluminum tilt-and-turn windows, sliding patio doors, and entrance doors are produced in strict compliance with Passive House certification, European standards, and Canadian Building Code requirements.
REYNAERS WINDOWS | LONDON, HAMILTON, WINDSOR
ALUPROF WINDOWS | LONDON, HAMILTON, WINDSOR
To achieve a maximum level of energy efficiency and comfort, and follow typical Canadian-style window design, we use four main European aluminum systems for our windows – Aluprof, Schuco, Reynaers, and Aliplast. 100% of our products are made from the most reputable and well-known European brand elements, including WinkHaus, GU, Siegenia, Euroglass, Saint Gobain, Simonswerk, Dr. Hahn, Hoppe, etc.
ALEX VEKA company designs and assembles professional European aluminum windows and doors, using the world's leading German machinery (STURTZ, LISEC, etc.)
SCHUCO WINDOWS | LONDON, HAMILTON, WINDSOR
ALIPLAST WINDOWS | LONDON, HAMILTON, WINDSOR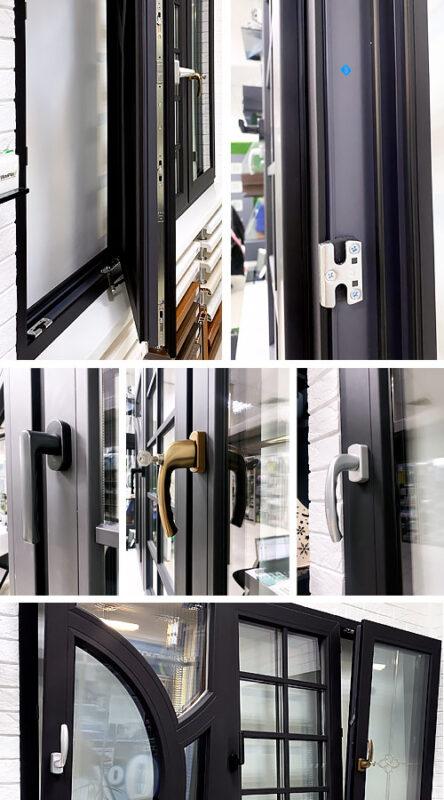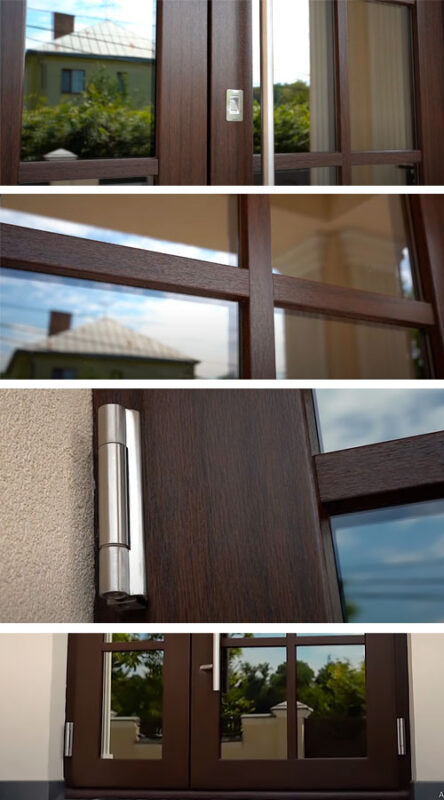 GERMAN VINYL-METAL WINDOWS ✔️️ LONDON, HAMILTON, WINDSOR | THE BEST PRICE-QUALITY CHOICE
For those seeking premium design and energy-efficient solutions at factory prices, European vinyl-metal windows and doors are the ideal choice | LONDON, HAMILTON, WINDSOR
We offer exclusive European services of vinyl-metal window production and installation in London | Hamilton | Windsor areas. European vinyl windows made of original German brand systems VEKA & SCHUCO are certified to the highest class A with external uPVC baffles of 3 mm in width. European vinyl windows and doors are designed with steel reinforcement inside, which makes tilt-turn windows stable during any weather conditions and temperatures.
A wide range of multi-chamber insulation variations, and high-precise production, made ALEX VEKA tilt-turn windows, sliding glass walls, and entrance doors are known for their high quality.

European window and door systems VEKA Softline 82 | VEKA Artline 82 | Schüco LivIng | SCHÜCO Alu Inside NORDIC, are ideal thermal effective solutions even for northern regions of Ontario, Quebeck, and all other Canadian provinces. Combined with triple-pane or quadro-pane glass, they are suitable for certified passive energy consumption buildings.
BECOME A PARTNER
PRICE
A WIDE RANGE OF EUROPEAN WINDOWS
Glass constructions are divided into various types by their features. The first and the most obvious classification is by opening type: window, door, fixed and sliding wall, glass facade, interior doors and partitions. Also, we can specify each construction type by the system brand and material – aluminum, wood, uPVC, or the combinations.
All these variations might be divided into separate classes by thermal efficiency, which is determined by the thickness and filling of profile and glazing.
Making the best decision for your project is impossible without a deep understanding of the features, components, assembling and installation technologies. That's why, our professional managers are working to help you choose the best windows/doors system's type and brand, glass pane features, frame form and structure, additional decorative elements and design options.
CALL US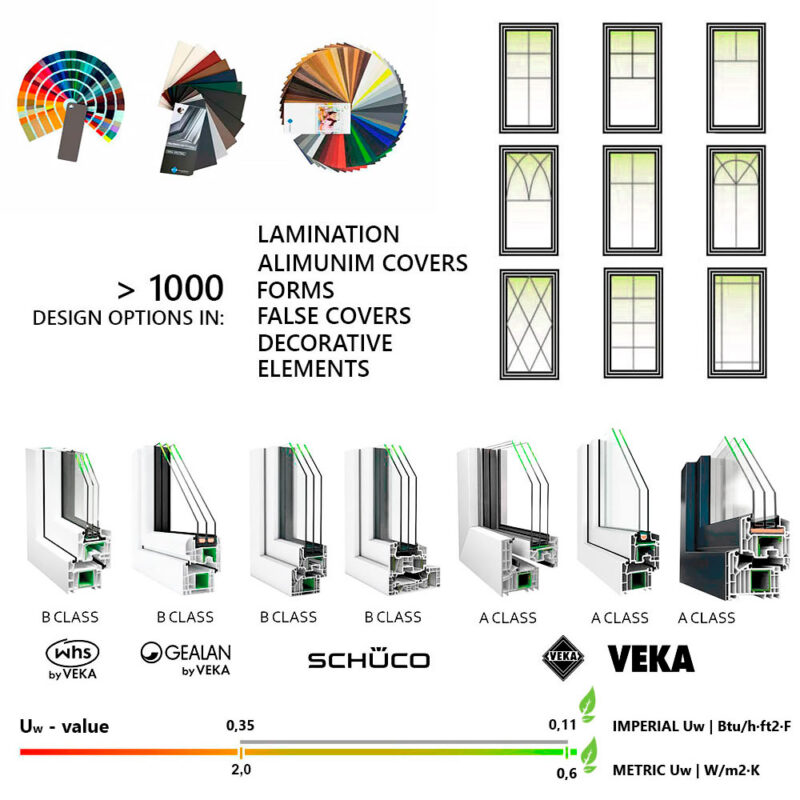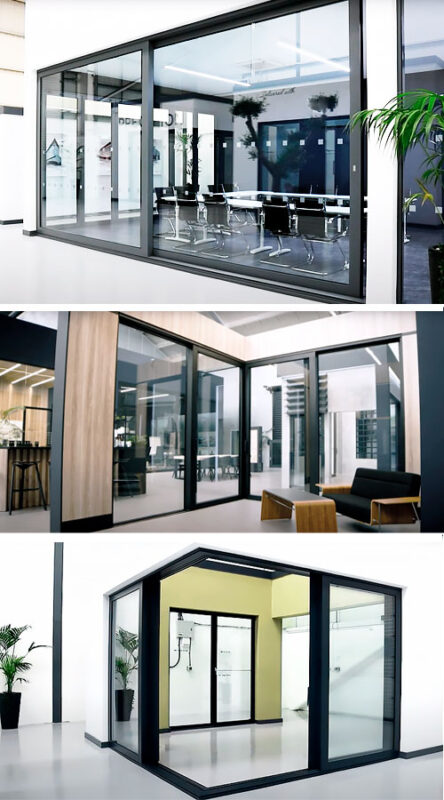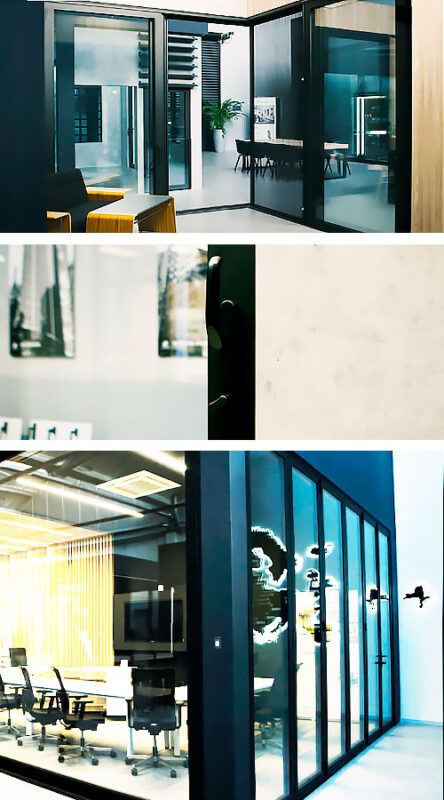 SLIDING PATIO DOORS | LONDON, HAMILTON, WINDSOR
THERE ARE THREE TYPES OF SLIDING SYSTEMS – SLIDE DOORS, PARALLEL-SLIDE WINDOWS & LIFT-AND-SLIDE PATIO DOORS. THE DIFFERENCE AFFECTS THE PRICE AND THERMAL EFFICIENCY
European aluminum lift-and-slide patio doors are the essential Premium solution for any modern top-level house, as a panoramic entrance to the terrace, garden, patio or pool. As a trending European product with the durability of up to 70 years, it is becoming the best investment in the future, with the highest level of comfort and thermal resistance.
European aluminum patio doors reduce heating expenses in winter and increase the price of any modern house, which is especially profitable for houses located in London, Hamilton, Brantford, Cambridge, Kitchener, Windsor, and other big cities of Southern Ontario.

A new generation of innovative European lift-and-slide patio doors Aluprof Skyline, Aluprof Skyline type R, and Reynaers Aluminium Hi-Finity are designed for those progressive people, who appreciate the magnificent nature view without limits. These systems imitate frameless design with concealed frames, completely invisible door leaf profiles, zero level threshold and super-thin slender mullions.
GET A PRICE
OUR PROJECTS
HOW TO BUY PREMIUM EUROPEAN PATIO DOORS ? LONDON, HAMILTON, WINDSOR & OTHER
European aluminum sliding windows and patio doors, and their installation is a very complicated, high-informative branch of the construction business. It is very important to make the right choice before the order because after the construction will be delivered and installed, it will be too late to make any changes.
REYNAERS PATIO DOOR | LONDON, HAMILTON, WINDSOR
That is why our professional specialists are always trying to discuss even the smallest features of your future glazing and installation, with each client. That is a professional attitude to the glazing process and the best indicator, that windows and doors, their installation, delivery, package and other services, will be at the highest level. Details always affect the quality, price, design, thermal resistance, durability and comfort.
ALUPROF PATIO DOORS | LONDON, HAMILTON, WINDSOR
SCHUCO PATIO DOORS | LONDON, HAMILTON, WINDSOR
The final decision and price calculation have to be made after a personal meeting and the measurement of your house type, wall sizes and thermal insulation levels. We are open to visiting your house at any comfortable time for you. Call our manager for details.
CALL OUR MANAGER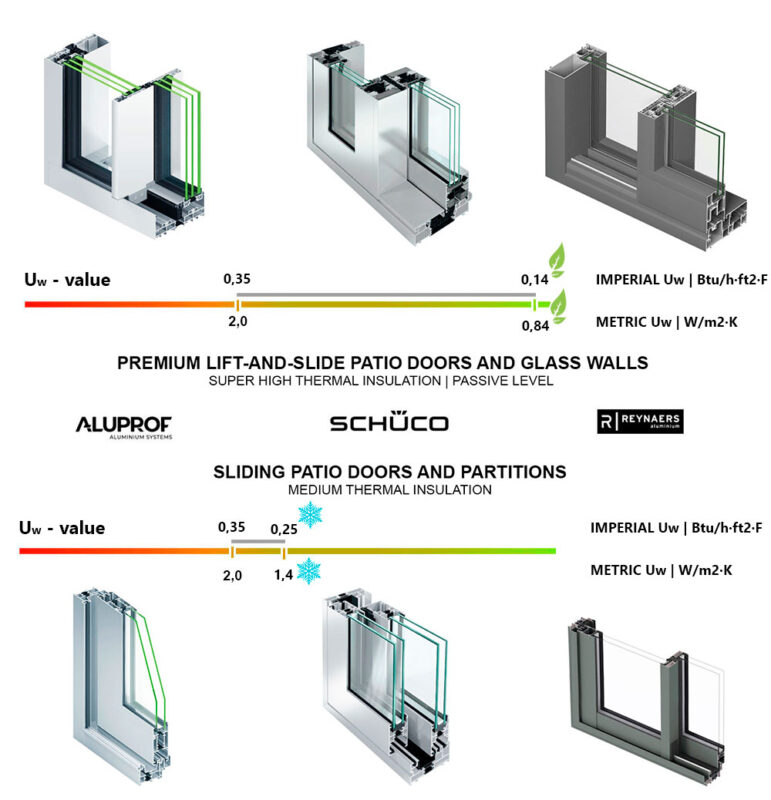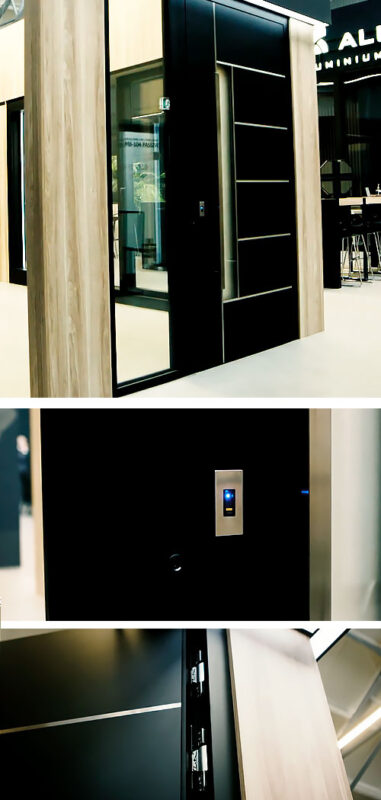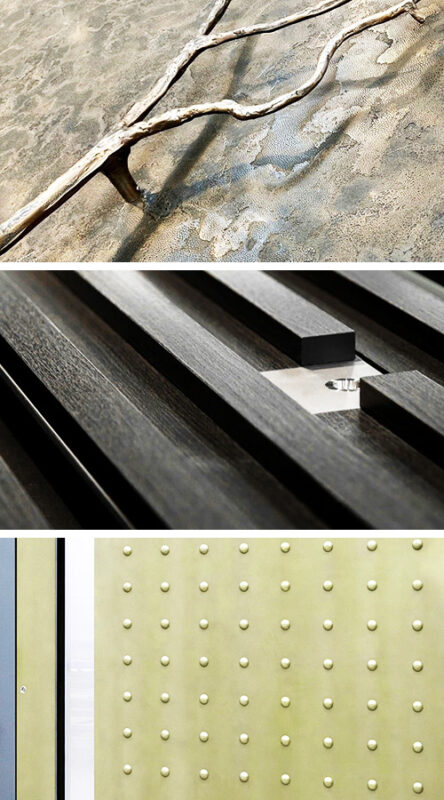 WHAT MAKES EUROPEAN ALUMINUM PANEL ENTRANCE DOORS THE BEST CHOICE FOR YOUR HOME?
The best high-performance and energy-efficient options for the entrance of a private residence are warm aluminum panel doors, made of an aluminum frame with a thermal bridge inside and flash warm panel
Entrance doors made of warm aluminum frames and panels are a premium, high-end, and very expensive choice for any Canadian customer, residing in a small town or even in a big city such as London, Kitchener, Hamilton, or Windsor.
However, in European Union, aluminum entrance doors are the most popular solution for those, who are seeking energy-efficient options for their house or villa's entrance. The installation of an aluminum entrance door can significantly improve a home's insulation and energy efficiency, making it an ideal choice for modern homeowners.
One of the primary benefits of panel entrance doors is that they are made of the most technologically innovative systems such as Reynaers, Schuco, and Aluprof. These frames are designed to be energy-efficient, thanks to their multi-chamber structure, wide thermal bridges, and warm co-extruded fillings. This combination results in maximum levels of thermal, water, and sound insulation, as well as burglary protection.

European entrance doors made of aluminum warm panels are designed with a zero-level drop, providing a solid and sturdy feel to the structure of the door. These doors are also resistant to corrosion and can be painted in any color with various textures. Also, they can be covered with decorative layers of wood, glass, moulding, engraving, and metal. Warm triple-pane glazing can be installed inside the panel to enhance the insulation and improve the panel design.
The wide range of aluminum panel doors includes options with various types of pull and lever handles, including flush-fitted and decorative pulls. We also offer the option of equipping these doors with LED lighting elements and access control systems such as fingerprint scanners, WIFI and NFC tags, Bluetooth locks, and code systems, making them ideal for synchronization with a "smart home server".
GET A PRICE
OUR PROJECTS
THE TYPES OF ALUMINUM PANEL FRONT DOORS
ALEX VEKA Canada | Premium European Windows & Doors | offers warm aluminum entrance doors in four main variations.
The first type is basic. This type of door is usually the cheapest of all energy-insulated aluminum front doors. The panel or glass unit is clamped with a special staple, as is fixed in standard aluminum windows. Vinyl-metal entrance doors with triple-pane glazing or panels are also made by this principle.
BASIC ALUMINUM FRONT DOORS | LONDON, HAMILTON, WINDSOR
The next type is classic, which is optimal for the price. The outer part of the leaf panel is flush with the frame, while the inner part is fixed.
The Exclusive type of front door differs from the classic one. The surface of the panel and the door frame is flush on the same level from both sides. Usually, exclusive doors are equipped with expensive hidden internal hinges, locks, etc.
CLASSIC ALUMINUM FRONT DOORS | LONDON, HAMILTON, WINDSOR
EXCLUSIVE ALUMINUM FRONT DOORS | LONDON, HAMILTON, WINDSOR
PIVOT doors are the most gorgeous and expensive type of aluminum panel doors. They include the highest quality brand elements, fittings, handles, lighting, and internal / external coating.
RK PIVOT FRONT DOORS | LONDON, HAMILTON, WINDSOR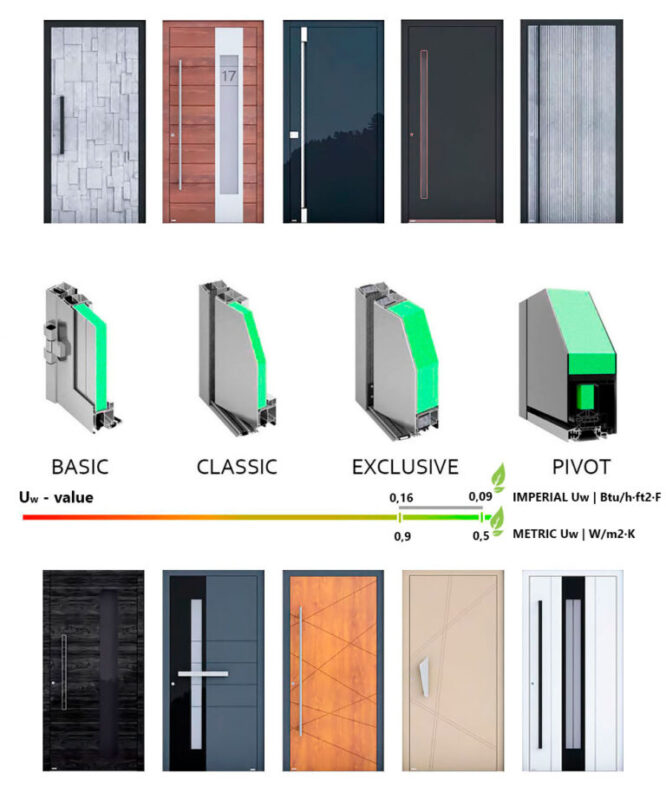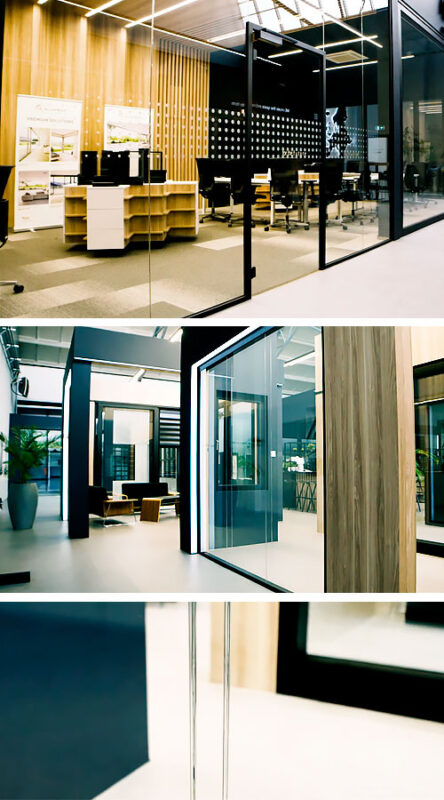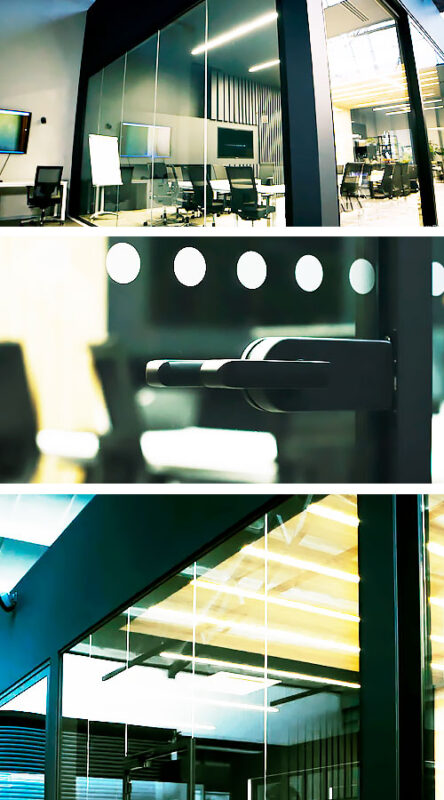 FRAMELESS TEMPERED & LAMINATED GLASS
Sliding, folding and fixed systems of frameless glazing. Internal sliding glass partitions, glass railings and barriers. Professional GLASS terraces
Frameless tempered and laminated glass systems are the trending know-how and a sign of the high status of any house, villa, or commercial building. It fits any object of any purpose. It is provided with special aluminum profile systems, holders, and fittings.
Frameless glazing systems have gained huge popularity due to their relative simplicity, incredible design, and safety of use (tempered glass is safe to use for children and adults). We offer high-quality European laminated and tempered glass with installation, for wholesale prices in London, Kitchener, Hamilton, Windsor, Sarnia, and other cities in Southern Ontario.

The most demanding objects of each house are terraces, patios, balconies, and sunrooms, made of tempered safety glass. The design of each patio is unique. That is why, if your dreams about a sliding glass terrace have a chance to become true, call our specialists and invite them. We will design and select the best solution for you, using sliding, folding, rotary and fixed glazing systems, systems by wholesale prices.
GET A PRICE
OUR PROJECTS
FRAMELESS INTERIOR GLASS DOORS, SHOWER AND OFFICE GLASS PARTITIONS
ALEX VEKA offers you high-quality frameless glass doors and partitions for the office, restaurant, house, condo, bathroom and other purposes. We offer you a wide range of affordable design solutions, such as bulk-painted glass, "milky", "deep black", mirrored laminated glass and many other options.
GLASS DOORS | LONDON, HAMILTON, WINDSOR
A large assortment of furniture and fittings is also available for the installation of shower glass panels, doors, partitions, and railings in a HI-TECH, LOFT, and classic design.
Call our managers and ask how to get the wholesale price for European high-quality tempered and laminated glass products.
SHOWER GLASS PANELS | LONDON, HAMILTON, WINDSOR
OFFICE GLASS PANELS | LONDON, HAMILTON, WINDSOR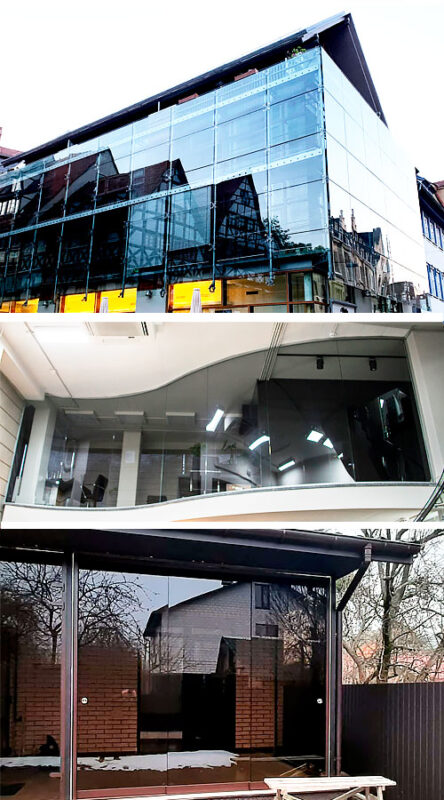 ALEX VEKA LONDON | EUROPEAN GLAZING CENTER IN SOUTHERN ONTARIO | LONDON, HAMILTON, WINDSOR
European energy-efficient windows and doors are the best investment in your future. Energy saving construction trend will make high-insulated windows an essential feature for selling any house in the nearest future
ALEX VEKA company provides a unique service in the innovative automatic manufacturing and fast reliable shipping of premium quality European glass systems to Canada. As a direct factory office, we provide insurance and a limited factory warranty for each order.
We are a reliable partner, strictly following European and North American quality standards and time limits. The production capacity, modern automated machinery, and high-qualified personnel allow us to process orders of any quantity.
Whatsapp
E-maIL
CALL OFFICE
INSTAGRAM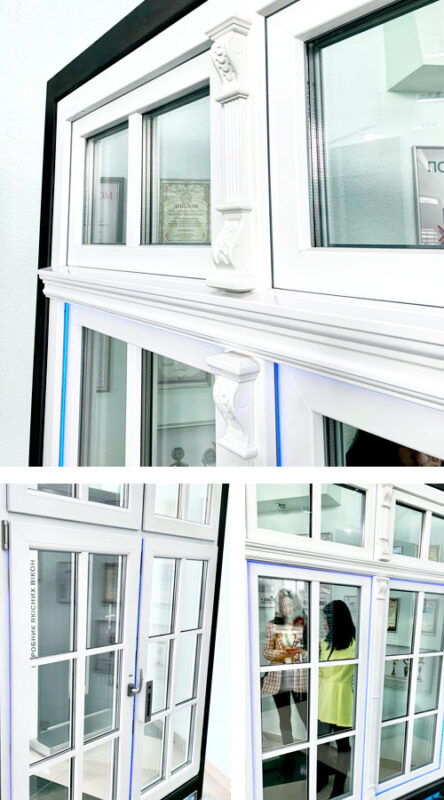 VIDEO | ALEX VEKA FACTORY